Volume 5, Issue 2 – December 2021
We are pleased to announce the launch of Volume 5, Issue 2 of Riffs! This issue is guest edited by Shane Blackman and Rob McPherson, from the Canterbury Christ Church University (UK) and considers autoethnography and qualitative research on popular music.
To download your free PDF copy of this issue click here.
Each of the articles in this issue are listed below. Follow the links to each to download individual PDFs.
The editorial team would like to thank Shane and Rob for their excellent work on this issue, and also our contributing authors for exploring method through their work.
This is the 10th full issue of Riffs, a significant milestone in the life of the journal. Thanks to everyone who has written, edited, peer-reviewed, or otherwise contributed to the journal so far.
Riffs will return in 2022 with two more issues.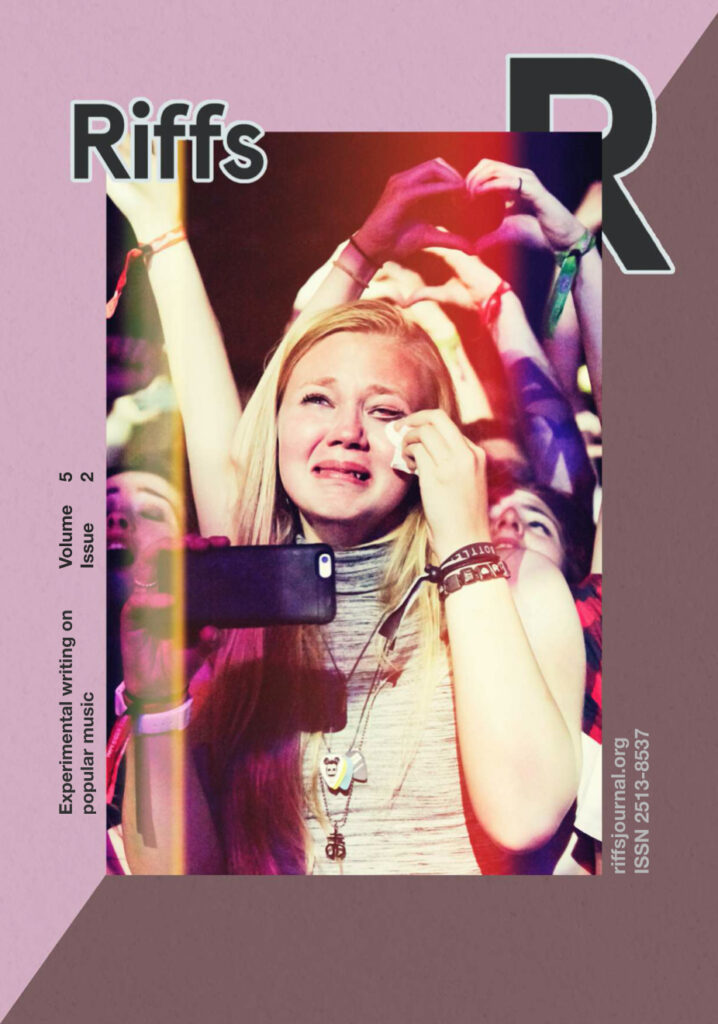 Shane Blackman and Rob McPherson – Editorial
Articles
Stuart Slater – Personal Immersion: An autoethnographic journey within the world of John Cage
Chloë Fenech – Julie Driscoll's Voice In the Blues: A model for autoethnographic performance research
Joy White and Jonathan Ilan – Ethnographer Soundclash: A UK rap and grime story
Marina Arias and Pablo Espiga – SoundCloud: A creative music space for everyone?
Robert Smith – Musical Micro-Utopias
David Cashman, Waldo Garrido and Tim Kelly – The Role of Spectacle in Creating Successful Live Music Performances
Karl Spracklen – Metal Music and the Re-Imagining of Masculinity and Place: An ethnographic reflection on when Grand Magus came to Keighley