Volume 6, Issue 2 – February 2023
We are pleased to announce the launch of Volume 6, Issue 2 of Riffs! This issue is the first of two special issues on Popular Music Materiality, edited by Dr. Iain A. Taylor (University of the West of Scotland). Our contributors explore the materiality of popular music, and the forms, formats, and practices which constitute it. In this issue, we consider popular music, and popular music culture, as a thing, a 'going on', as a place where several goings on become entwined.
This issue also includes an amazing portrait of Xhosa Cole Quartet by our photographer, Ian Davies.
To download your free PDF of this issue, click here.
Each of the articles in this issue are listed below. Follow the links to each to download individual PDFs.
The editorial team would like to thank Dr. Iain A. Taylor for his expertise and for developing and editing this issue, and also our contributing authors for experimenting with us. With thanks also to the peer reviewers who worked with us to develop these pieces.
The second of this double special issue of Riffs (Volume 7, Issue 1) is already in motion and will be available to download and read in Summer 2023.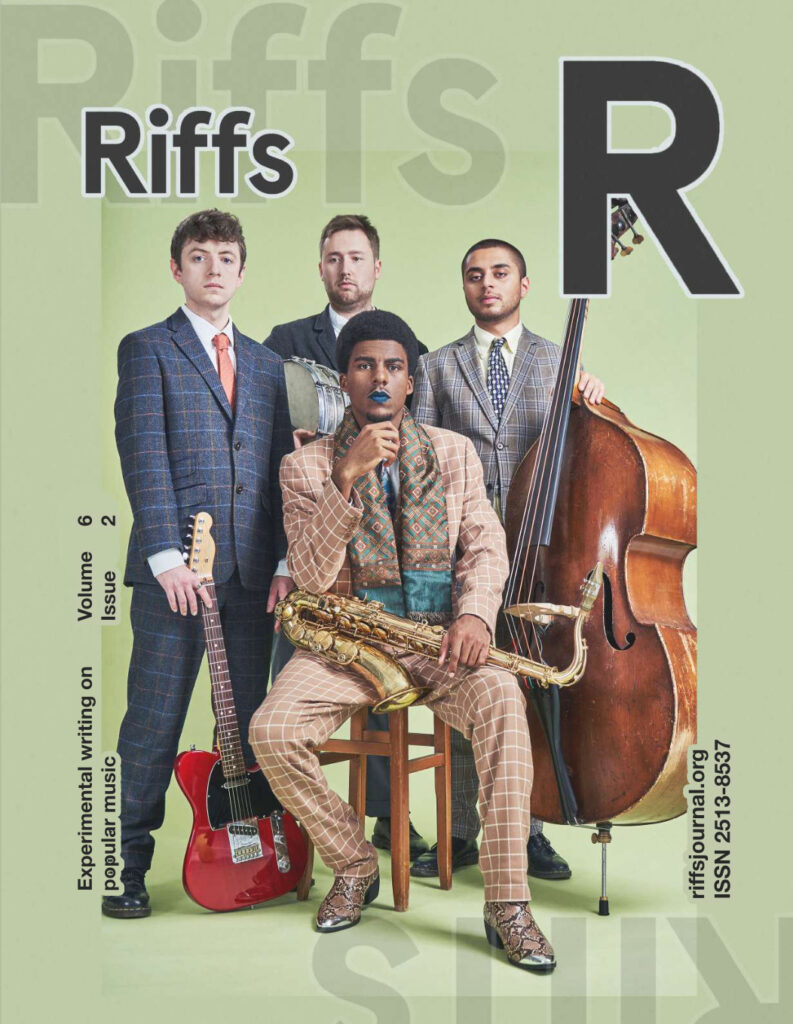 Iain A. Taylor – Editorial
Philip Arneill – Dragon Dance: A Japanese Jazu Kissa-inspired Communal Listening Experience in the Heart of East Belfast
Ian Sinnett – "Once Again Back is the Incredible": Hip-Hop Sampling and Material Memory
Niccolò Galliano – This Is Not a Vinyl Record: Materialities of Sound and Format in Francisco López's La Selva
Tyler Sonnichsen – Trash in Everything We Do: Suede's Singles and psychogeography in Madrid
Erin Cory and Bo Reimer – Echoes of the Club: Affective Materiality & Vinyl Records as Boundary Objects
Yorgos Paschos – Exploring the Forgotten: The evidential heritage values of grassroots music venues