We are pleased to announce the launch of Volume 4, Issue 2 of Riffs! This issue is guest edited by Edmund Hunt (Royal Birmingham Conservatoire) and is the second of two issues which consider the relationship between music and technology.
'Technology is something I love and hate at the same time. One one hand the absence of any kind of technology means silence (or an environment of natural sounds which we hear much clearer because of the general silence); on the other hand, you need technology to make art'.
Christina Kubisch, 'Artists' Statements II: Christina Kubisch', in The Cambridge Companion to Electronic Music, ed. by Nick Collins and Julio d'Escriván, 2nd edn (Cambridge. Cambridge University Press, 2017:176)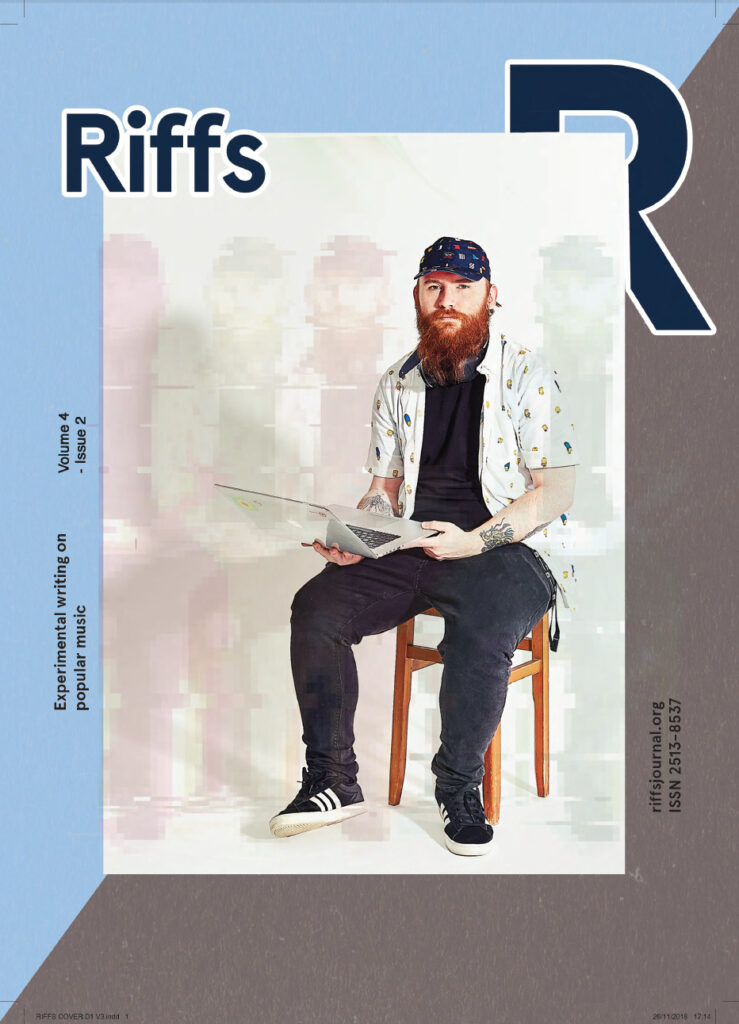 With thanks to all those who contributed to this issue of Riffs, particularly during strange and difficult times. As ever, the editorial team have loved working with you and we are so excited to see the final product. Special thanks to Edmund Hunt, our guest editor for this issue.
The links below will take you to individual pages for the articles in this issue. All are available to download. The full issue can be read online here.
Human / Machine / Rhythm – Regan Bowering
Bringing You The Meaning and The Knowledge Behind The Music – Henry Morgan
Signs and Scenes – Anna Murray
Considerations of Utopian and Dystopian Futures of Music – Sylvia Hinz
From New Audiences to Surprised Performers – Silvia Rosani
Switch, Blend, Aggregate, Divide – Helen Papaioannou and Alessandro Altavilla